Why Buy at City Wide Motors?
At City Wide Motors, we believe that you, our valued customer, are more important than your credit score. That's why we specialize in offering lease options to individuals with low credit, ensuring that you can drive away in a quality used vehicle without the stress of traditional financing. Our Lease Here, Pay Here program allows us to work directly with you, offering personalized payment plans tailored to your budget. Plus, our bilingual sales manager is on hand to assist Spanish-speaking customers, ensuring a comfortable and seamless experience for all.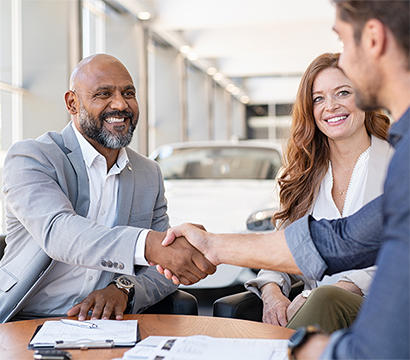 One of the standout features of City Wide Motors is our vast inventory of used cars and our commitment to handling all sales and property tax, license plates and DMV paperwork for you. This means less hassle and more convenience, as our in-house leasing corporation takes care of everything. Additionally, we offer free oil changes for the lifetime of your lease, as well as a 1-year/12,000-mile warranty , giving you peace of mind and added value. Choose City Wide Motors, a reliable used car dealer in Grandview, and experience a dealership that truly puts you first.
More Reasons to Visit City Wide Motors
Our Lease Here, Pay Here program is tailored to your pay schedule, catering to low-credit customers. Visit today to lease a Chevy SUV or Hyundai sedan.
Is Spanish your native language? Our bilingual sales manager can help you lease a car in Missouri and will ensure a seamless experience for all customers.
Looking to lease a truck in Grandview? When you choose City Wide Motors, you'll get free oil changes for the lifetime of your lease!
If you absolutely love your lease, then ask our sales team about our used car financing options! You can buy your lease outright, or upgrade to the pre-owned Chevy model you've always wanted!
Get the process started at home when you complete our online leasing application. If you have any questions, feel free to contact City Wide Motors to speak with a specialist.